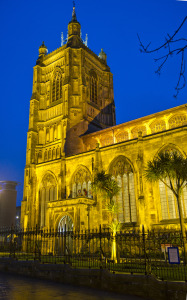 Chief Judge: Alex F Byrne
The 2015 final will take place on Saturday 27th June
at St Peter Mancroft, Norwich,
where the method will be Lincolnshire Surprise Maximus.
(Please note that the 2016 eliminators will be held on Sat 19 March.)
The 2015 eliminators were on Saturday 28th March
at Liverpool St Nicholas, Shrewsbury and Wakefield,
where the method was 6 leads of Cambridge Max coming round with a 12ths place lead end.
Results from Liverpool: 1st Melbourne, 2nd Bristol, 3rd Towcester, 4th Southwark, 5th Liverpool, 6th High Wycombe.
Results from Shrewsbury: 1st Birmingham, 2nd Cambridge, 3rd Exeter, 4th York, 5th ULSCR, 6th Stockton-on-Tees, 7th Reading
Results from Wakefield: 1st ASCY, 2nd SRCY, 3rd Leeds, 4th Oxford, 5th Guildford, 6th St Paul's Cathedral, 7th Newcastle-under-Lyme
| | | | |
| --- | --- | --- | --- |
| | Liverpool | Shrewsbury | Wakefield |
| 1130 | High Wycombe | Birmingham | |
| 1200 | Southwark | Exeter | Newcastle-under-Lyme |
| 1230 | Melbourne | Reading | Guildford |
| 1300 | Liverpool | ULSCR | Leeds |
| 1330 | Towcester | York | SRCY |
| 1400 | Bristol | Cambridge | ASCY |
| 1430 | | Stockton-on-Tees | St Paul's Cathedral |
| 1500 | | | Oxford |